Depthography's 3-D Anaglyphs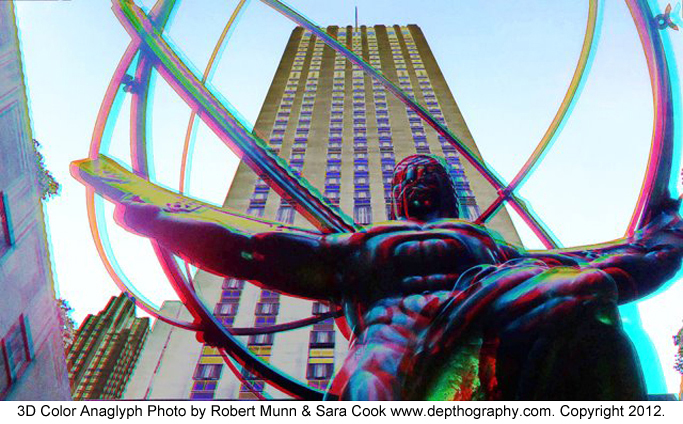 2D, 3D, & 4D Anaglyphs are images you see with red & blue glasses. Depthography offers regular greyscale & full color anaglyph imaging services.
We can arrange a custom 3D photo or 4D movie shoot here in NYC. You can also send us your concept, a photo for 2D into 3D translation, or stereo pair to be transformed into a 3D anaglyph! Utilizing Depthography's unique photo realistic none planar imaging capabilities, the depth is natural looking with curves, roundness & at the actual photo resolution.
Makes a perfect tie in for your current advertising campaign or company logo. We can create dramatic 3D images for your web site & deliver high resolution stereo pairs & anaglyphs.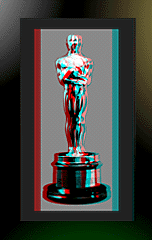 Depthography had the honor of photographing PIXAR's Oscar for Toy Story at their facility in LA. This 3D photography was featured in the form a 50"x30" Lenticular display at the SIGGRAPH 99' Electronic Theatre. The show was entitled "25 Years of Computer Graphics in Cinema".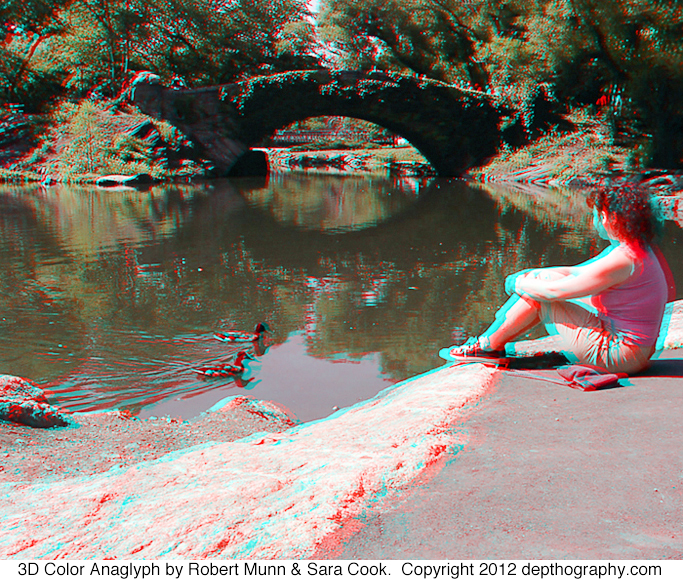 Whether you need images printed, glasses, or image files, please feel free to contact us for a custom quote at 1-646-671-2882.