Welcome to Depthography's Anaglyph On Line Gallery
These are full color 3-D images that are 3-D with red, blue glasses.
Stereo images of New York City were photographed by world-renowned
3-D photographer R. Anthony Munn, & anaglyphed by Sara Cook.
These prints are currently available by calling 1-646-671-2882.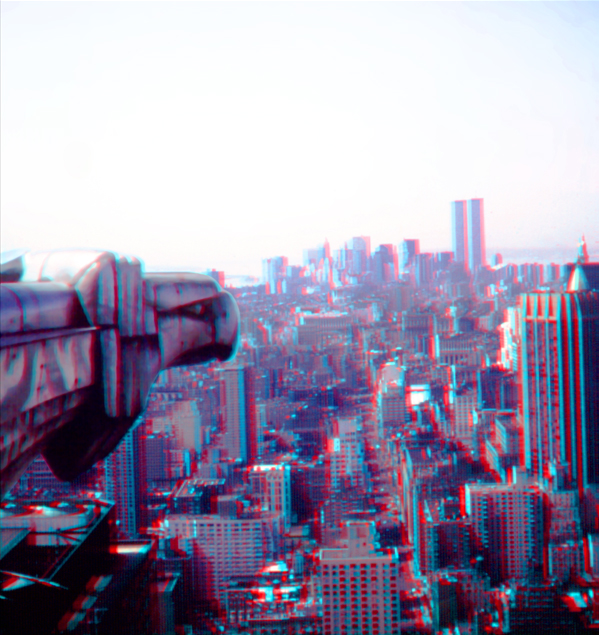 The Chrysler Eagle item # 0001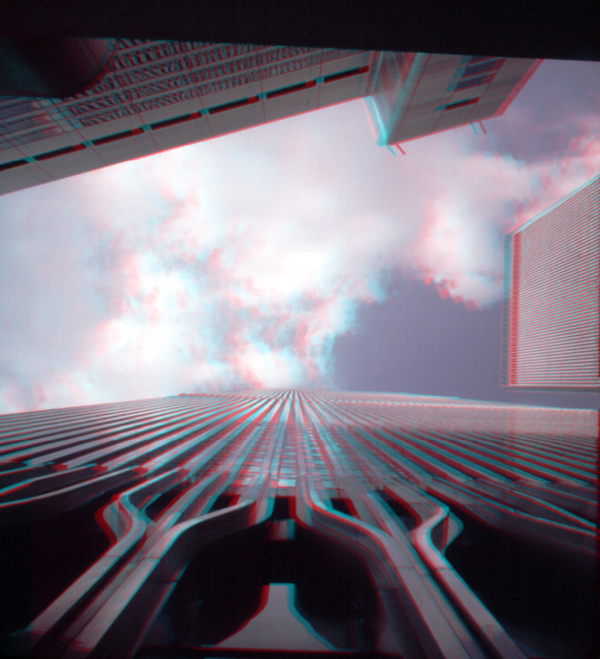 World Trade Center Image item # 0002

Flat Iron City item # 0003

Reflection Building Refraction item # 0004

Mercury PanAm on 42 Street item # 0005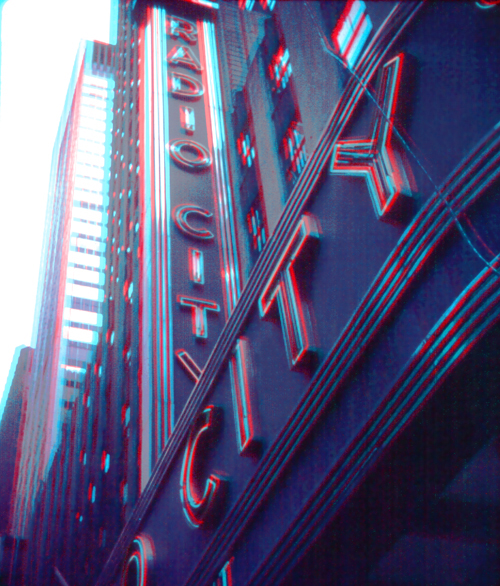 Radio City Image item # 0006

This 3-D anaglyph was created by R. Anthony Munn, & Arby Schuman of The Depthography Group (both founding members of Depthography) & this image is also Depthography's first original lenticular image shot in 1990. It is entitled Auto- Stereoscopik. The 50's dreamcar featured is the Lincoln Futura, which eventually became the Batmobile on the 60's tv show Batman." item # 0007

Atlas Image" item # 0008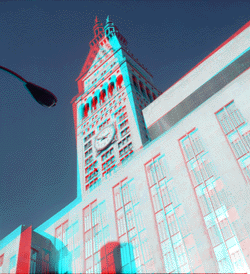 Clock Tower Image" item # 0009

Brooklyn Bridge Image" item # 0010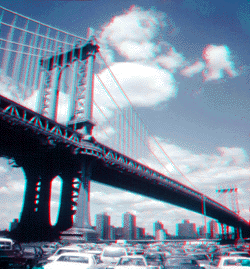 Manhattan Bridge Image item # 0011

Reflection Building Refraction item # 0012

Boar at 59 ST Image item # 0013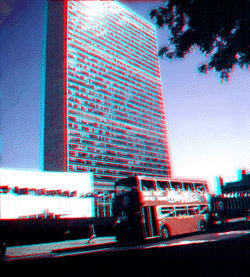 United Nations Image item # 0014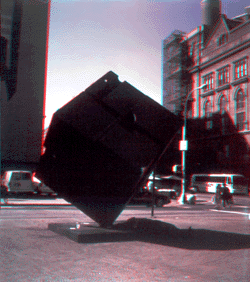 Cubism Image item # 0015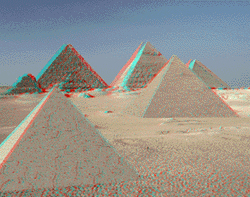 Midst The Mids Image item # 0016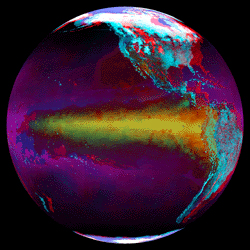 El Nino Image item # 0017
Feel free to contact us at info@depthography.com to determine pricing & shipping costs.